Red X #042 - Wheeeel Up (Culture 2012)
red x #041 - None Ah Dem (Dance Hall 2011)
red x #040 - culture vibez (conscious) 2011
red x #039 - Mad bad Mad (Dance Hall) 2010
RED X #038 - culture time 2010 (Conscious)
RED X #037 - IT'S THE NEW STYLE (Dance Hall)
RED X #036 - CALL ME NOW (Conscious)
RED X #035 - MONEY SUMMER (Dance Hall)
RED X #034 - CONSCIOUS TUNES (Conscious)
RED X #033 - (Dance Hall)
RED X #032 - 2008 (Conscious)
RED X #031 - 2007 (Dance Hall)
RED X #030 - A DIFFERENT WORLD (Conscious)
RED X #029 - BOOTLEG THIS (Dance Hall)
RED X #028 - BLESSED LOVE (Conscious)
RED X #027 - HOT THIS YEAR 2006 (Dance Hall)
RED X #026 - SPIRITUAL WAR (Conscious)
RED X #025 - THE VISIT (Dance Hall)
RED X #024 - WATER BED (Conscious)
RED X #023 - SPLIT PERSONALITY PSYCHOPATH
RED X #022 - ADDICTED TO MUSIC (Conscious)
RED X #021 - FRESH FOR 2005 (Dance Hall)
RED X #020 - IT'S ALL BLESS (Conscious)
RED X #019 - JUGGLING WAR (Dance Hall)
RED X #018 - GIVE A LITTLE LOVE (Conscious)
RED X #017 - DASH A FIRE 2004 (Dance Hall)
RED X #016 - HEAVENLESS LOVE (Conscious)
RED X #015 - DEM CRAZY... MI HAVE SENSE (Dance Hall)
RED X #014 - GOOD TIMES (Conscious)
RED X #013 - THIS IS THE REMIX (All Remix)
RED X #012 - GOOD TO STAY (Dance Hall)
RED X #011 - REAL BAD MAN (Dance Hall)
RED X #010 - WHA DAT FAH (Dance Hall)
RED X #009 - SPEECHLESS (Conscious-Dance Hall)
RED X #008 - COME ONLINE WITH ME
RED X #007 - STD (STRICTLY THE DANCEHALL)
RED X #006 - COME LOG ON TO THIS
RED X #005 - (HIP-HOP, R&B MIX)
RED X #004 - LOVE & CONSCIOUSNESS
RED X #003 - ONE FOR THE LADIES vol. 2 (Rub-A-Dub)
RED X #002 - ALL THE HYPE FROM THE 90's (Dance Hall)
RED X #001 - ONE FOR THE LADIES (Rub-A-Dub)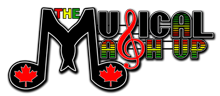 THE MUSICAL MASH UP ON CHRY 105.5 FM WITH DJ RED
X
. FRIDAYS FROM 8-10 PM LISTEN LIVE AT
www.chry.fm
IMAGINE IF ALL DEBT WAS REDUCED TO 0 (ZERO). NOBODY, NO ONE OWES ANYONE ANYTHING. THERE WOULD BE NOT 1 (ONE) PENNY IN CIRCULATION.
IMAGINE DEBT FREE.

STEP 1: IF YOU CAN'T PAY FOR IT IN CASH THEN YOU DON'T NEED IT.

START WITH THAT SEE HOW YOU DO
Born Bryan McDonald In the parish of Westmoreland in Jamaica, Red X Moved To Canada in 1990. And after not being able to get any reggae on the radio, Red X started collecting records and playing 1994. Red X Would go to the record store after school every week to pick up the last tunes. After a few months he wanted to keep track of all the records he has so he does not end up with unwanted doubles. That's when he decided to just put them on an audio cassette tape to have proof of what records he has, thus starting his revolutionary mixtape catalogue. At the time in the 90's Red X was known as 'Bomsta'. The name change came in 1998 after a visit to the record store (Tre-Jah-Isle) and seeing a video cassette of one of his favourite artist, Peter Tosh, marked RED X, he immediately purchased the video tape. After watching the video tape he was so inspired by the story to changed his name to Red X.

linking up with another DJ by the name of Dubble Impack in 1996


Playing in the top clubs in downtown Toronto, like Seven, Level, Metro, Docks and Guvernment to name a few.
Currently working with Carrie Mullings From the Rebel Vibez show on CHRY 105.5 fm in Toronto for your extended holiday edition

Started own radio show The Musical Mash Up